We Are Pleased To Offer You Our Best Deals Of The Season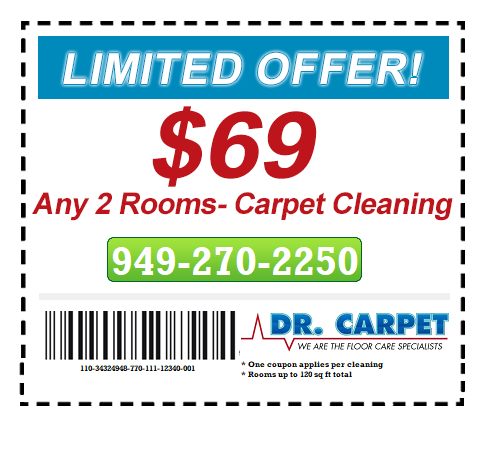 1
Carpet Cleaning Coupon
We are pleased to offer you our best selling carpet cleaning coupon of $69 for 2 areas of carpet cleaning. This coupon cover 2 areas up to 120 square foot each of shampoo and steam cleaning by our Dr. Carpet professional team.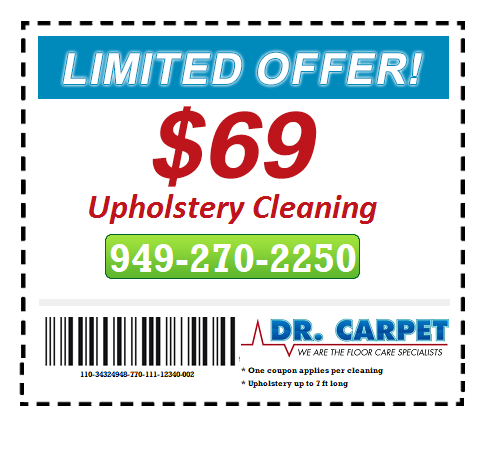 2
Upholstery Cleaning Coupon
Our upholstery cleaning coupon is yet another one of our top selling coupons. Our $69 upholstery cleaning coupon will cover up to 7 linear feet of a sofa including our special upholstery cleaning shampoo and steam cleaning.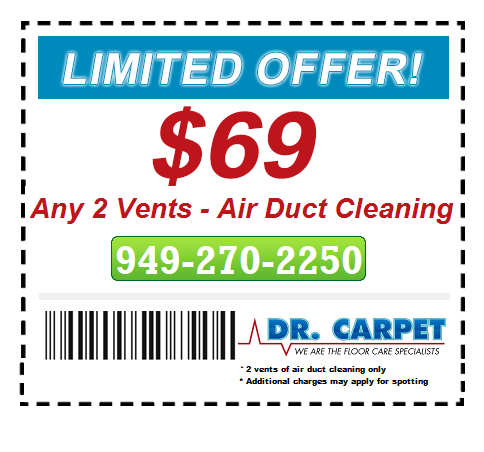 3
Air Duct Cleaning Coupon
We are Please to offer our $69 air duct cleaning coupon. This coupon covers up to 2 exits of air duct vents with steam cleaning and suction.
Basic
---
Carpet Steam Cleaning With Shampoo
Basic
$
29
/100 square foot of carpet
---
Carpet Steam Cleaning + Shampoo
Standard
$
39
/100 square foot of carpet
---
Carpet Steam Cleaning + Shampoo + All Spot Removal
Premium
$
49
/100 square foot of carpet
---
Carpet Steam Cleaning + Shampoo + All Spot Removal + Anti Bacterial + Protection
Call us now and get 10% discount